New Technologies
Lower Extremity Prostheses:
Elevated Vacuum sockets offer excellent linkage to the residual limb and limit daily residual limb volume changes.
We commonly use:
Otto Bock Harmony Systems
Ohio Willow Wood Limb Logic Systems,
Ossur Unity Systems
Custom Urethane and Silicone Gel Liners and HSM Systems:
Flexible vacuum sockets, Adjustable Volume sockets offer increased comfort by maintaining a proper fit despite residual limb changes.
CJ Socket User Adjustable Sail Socket
Revo Adjustable Volume sockets
Microprocessor controlled knees offer state of the art control and stabilitiy.
Otto Bock C-leg, Genium, X3 & Kenevo
Ossur Rheo, Symbionic
Endolight Orion and Lynx
Freedom Plie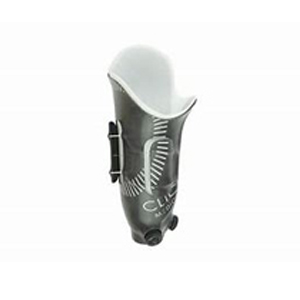 Microprocessor controlled ankles including:
Freedom Kinnex
Otto Bock Empower & Smart Ankle
Endolight Elan
Passive Hydraulic Ankles including:
College Park Odyssey K2 & K3
Endolight Echelon Avalon
Freedom Kinterra
Upper Extremity Prostheses
We have another new prosthetis option regarding Upper Extremity Prostheses, which are often considered a subspecialty. We see upper extremity amputees of all levels and fabricate on-site myoelectric, body powered and passive silicone prostheses.
Our technology partners include:
OttoBock Bebionic
Michelangelo Dynamic Arm
College Park
Boston Elbow
Axis Shoulder
Motion Control
Utah U3 Arm
ETD2
TASKA
Ossur Touch Bionics, I-limb, Quantum
Therapeutic Recreation Systems, Grip 5, infant hands, Body powered terminal devices, and Sport Terminal Devices
https://www.clickmedical.co/revo-welcome/
http://www.trsprosthetics.com/